We Talk Business, not just rankings.
Unlike other agencies, our focus is increasing your revenue, not ranking you for meaningless keywords that don't equate to sales.






WE TARGET YOUR IDEAL CUSTOMER
We don't just generate traffic to your website, we help deliver targeted high converting customers and leads. A fancy graph means nothing if you are not received a return on your spend.

WE KNOW SEARCH
Through years of testing and analysing data, we know exactly what strategy to use when ranking our clients. The space is ever changing and we work hard to stay on top of the SEO game.

OUTSTANDING RESULTS
Our results speak for themselves and our customers will happily vouch for us. We offer a fully transparent service so you can see exactly where you spend is going and the results you are receiving.
Would you Like a FREE SEO Audit?
Interested in seeing where you need to improve?
How we Improve your Online Presence
We work collectively with you to implement a solid SEO Strategy that will produce more sales, more leads and greater profits by enhancing your online presence.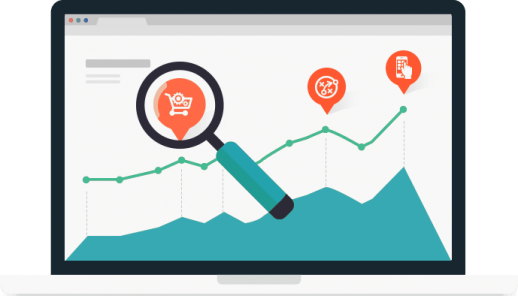 Are You Ready to Take your Business to the Next Level?
You are only one click away from search engine result domination!
We are a Full Service Brisbane SEO Agency
At Leahub we offer a full suite of digital solutions to increase your turnover and profit margins


GOOGLE MAPS & BUSINESS LISTINGS


What our clients are saying
"After dealing with various online marketing agencies and becoming frustrated with the lack of transparency, I engaged the services of LeadHub to handle my digital marketing. The team was quick to act and and my cost per lead dropped significantly while the lead volume tripled. I would have no hesitation in recommending the services of LeadHub to any sized business."
Darren Piper, Director - Universal Buyers Agents
"When we first approached Steve from LeadHub, our online sales were only a very small portion of our revenue. Today our online revenue makes up over 50% of our annual turnover!
Over the years our digital marketing strategy with LeadHub has helped us continually outrank our competitors in the Organic search, Maps and Adwords."
Sara, Manager - The Banners & Flags Store
"We choose to work with LeadHub because we wanted a no-nonsense approach to ranking at the top of Google. They set clear, achievable goals and reached them within weeks, they were honest and have been committed to giving me a return on my investment."
Lisa, Animation Director - Motionstory
We carefully plan andexecute the correct SEO strategy
Increase Your Revenue
We open the flood gates of qualified traffic to your website so you can grow your revenue.
Increase Exposure
Give your business the exposure it deserves by dominating the rankings in Google. We make all roads on Google lead to you.
Get New Customers
Our services brings more customers to your website, product or service than any other form of online advertising.
Professional Partner
From the moment you engage with LeadHub we will ensure the process is professional and streamlined. We are based on the Gold Coast and are happy to meet face to face!
Why you'll love working with LeadHub?
Growth
We're very good at making phones ring and businesses grow.
Reach
We'll help you find your voice and use it to reach customers across the digital landscape.
Vision
We see your business as a rocket ready for launch.
Engagement
We'll help you engage prospects (people!) and turn them into customers.
Why you'll love working with LeadHub
Growth
We help grow your business by crushing your competition. We break down exactly what it is going to take to dominate your market and then scale the process and watch your revenue rise!
Reach
LeadHub will help you reach customers you never even knew existed. The world is a large place and there are many untapped resources we can dig up and have them calling your company for your services or products!
Vision
Our Vision is your revenue and profit growth. Yes rankings are important but you cannot cash them in at the bank.
Engagement
We see you as our partner - not a client. We engage strongly with you by working with you along every step of the way.
Search engine optimization is the use of data and analytics to improve a website's ranking on search engines like Google. Search engines use robots, also called crawlers, that look for different patterns of keywords, phrases, and other content in a website, and use this information to determine a website's ranking for different searches. By applying SEO to a website, crawlers will see exactly the information that will be relevant for users who make certain searches, and the website's rankings will improve for these users.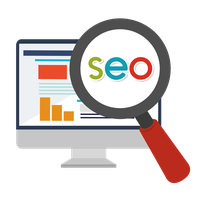 SEO has a variety of elements that can influence a page's ranking. The first and most commonly-understood one is keyword architecture, which involves the placement of important keywords that are relevant to the customers a website wants to target. Knowing what keywords to use is the product of lots of market and keyword research. Just as important as knowing what keywords to use, is when not to use keywords, and how not to overuse them. Keyword usage is a careful balancing act of relevance and avoiding incurring the wrath of search engines who may think you're spam if you overdo it! Another important aspect of SEO is the use of backlinks. Search engines give priority to websites to which other authoritative websites have links as well. This is an indicator of trustworthiness and relevance to target audiences. Other elements include the layout of your content, for example, Google penalizes websites that don't have mobile-friendly layouts or responsive design.
Investing in effective SEO isn't cheap. To be clear, there are cheap SEO providers… But if you use these, you run the risk of not getting cost-effective performance, or worse, having your page's ranking suffer negative effects or even being delisted from Google. This is because cheap SEO 'experts' often use shady tactics that are penalized. But if you choose a proper SEO agency, you will incur great benefits that will increase your rankings in your target market and help exponentially expand your reach and conversions! SEO first and foremost improves traffic going to your website. Studies show that the first five results on a search results page acquire more than two-thirds of all search engine clicks. On top of that, less than 5% of users end up on page 2 of Google. Having an optimized page will help you reach the rankings that most people will click on, when they search inside your niche. SEO is also extremely cost-effective among marketing methods, providing huge increases in lead generation as well as better creation of qualified leads that are more likely to convert into paying customers, thanks to a combination of the aforementioned increased traffic, and better targeting that will help you reach the people who are actually looking for products and services in your market. Aside from explicit improvements to ranking and lead generation, the act of researching for SEO provides you with a wealth of data, insights and analytics about your marketing strategy. You'll be able to monitor your performance in detail, see complex demographic information and learn more about who is visiting your site the most, and also know which among your content is doing the best. On top of that, a lot of SEO techniques helps users navigate your site better, making it more usable and appealing, helping funnel customers down the sales funnel.
If you're looking for an SEO agency in Brisbane, you've certainly come to the right place. Didn't you see us among the top results for what you were searching for? That's actually one of the most interesting metrics to look at. After all, if an SEO company is good at what it does, then it should be at the top of the food chain on Google. Our results speak for themselves, and our methods are the best in the business. We don't just look at what the rest of the industry is doing and copy that – we use hundreds of points of data across dozens of high-performing websites in our clients' industries and markets, and correlate these with their own websites to see where they're doing well, and what exactly are their areas for improvement. And we don't just manually crunch numbers with some variably intuitive process – we use high-tech, data-driven methods that involve mathematics and statistics to determine the best steps to take, to improve website ranking.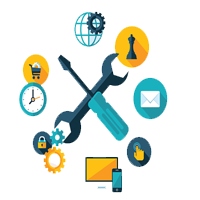 We also have a more involved process for link-building compared to other SEO companies in Brisbane. We ensure that all the authoritative resources, from LinkedIn to Yellow Pages, will have our clients' websites as entries. That, in turn, ensures that Google knows that our pages are solid, and of course people looking through these authoritative sites will be able to organically find what they're looking for in our clients' pages. While we did say we don't just look at what the rest of the industry does, that doesn't mean we don't look at them at all! We reverse-engineer the SEO steps that competitors in our clients' industries have undertaken – and then we do them better. Through the use of deep analytics and insights tools, we beat them at their own game, and help our websites reach the top of the rankings. All of our methods aren't just bog-standard templates we apply for each website. We take a good, long look at each client, read their needs and learn about their industries, and we personalize our objectives and techniques to suit their requirements. We're not just a hired hand for one particular task – we're a partner in our clients' growth, providing advice and promoting potential strategies that go hand-in-hand with the improvement of their business. And finally, we do all these things faster, more effectively, and with longer-lasting success, than other SEO experts in Brisbane.
SEO Brisbane Is Cost Effective
Let's get this out of the way – we're not the cheapest. But getting cheap SEO, as tempting as it sounds, is only going to end badly, with barely any ROI or even negatively-impacted performance! LeadHub's SEO Brisbane services will give you the best return on your investment. You'll not only get improvements in reach and conversion rates, but also the benefits of having a partner with decades of combined experience in SEO and digital marketing and strategy. Your website will be more authoritative and easier to use, and we'll monitor your performance and provide insights for you every step of the way, any time you ask.